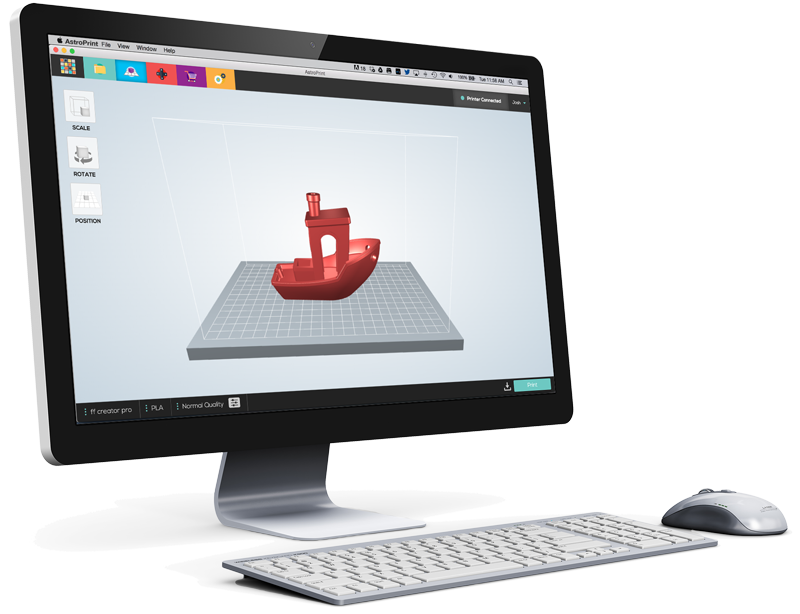 AstroPrint Desktop
AstroPrint Desktop software takes 3D printer management to the next level with a mix of offline and cloud-connected features. Managing your 3D Printer has never been easier.
Compatible with Mac OS X, Windows, and Linux.
Learn about AstroPrint Desktop for Manufacturers.
Windows
Get the most comprehensive 3D printing software available for a PC.
Download Beta 0.3.1
Mac OS X
Look even more like a hipster, by adding 3D printing functionality to your Mac.
(We joke because we ♥ Macs)
Download Beta 0.3.1
Sign Up For a Free Account Now!
About AstroPrint

AstroPrint Solutions

Company

Blog